Business Process Transformation Leaders
Since 1998, BizFlow Corp. has focused on developing business process management suite (BPMS) and case management software for rapidly designing and implementing enterprise solutions.
In 2013 we made a strategic decision to collaborate more closely with customers throughout the entire life-cycle of business process transformation. For operational execution we injected principles of Lean Six Sigma, Decision Management, and Agile development into our product and solution development approach. We also expanded our team with Master Black Belts and highly experienced Business Analysts, UX Designers, and Solution Architects.
As a result, BizFlow today provides advisory and system integration services through the strategy, innovation, implementation, and optimization phases of business transformation. Proving methodology and best practices for project identification and selection, cost benefit analyses, journey mapping, and requirements specifications help customers to more thoroughly leverage BPM software and Case Management frameworks while instilling a culture of continuous process improvement. Combining correct methodology, experienced resources, and proven platforms enables projects to quickly move from automating departmental workflows to transforming enterprise core processes.
We invite you to start transforming your business. Get in touch.
Chairman and CEO
Jae Ahn brings nearly three decades of experience in technology businesses and front-line understanding of business process management to the leadership helm of BizFlow, a strategic technology company in Falls Church, Virginia.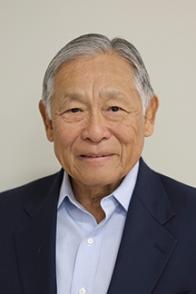 Director
Mr. Frederick Pang is semi-retired. He is a volunteer Director on the Board of the Pentagon Federal Credit Union (PFCU), a Volunteer Direction on the Board of the PFCU Foundation, and a senior advisor to a number of companies in the private sector. Until October 2005, he was the President and founder of ViStar Corporation. ViStar provided professional services to the Federal Government.