BizFlow offers world class Customer Support for active customers implementing and using the BizFlow Plus BPM Suite. Customer Support provides product intelligence, whitepapers, manuals, troubleshooting, updated software versions, and best practices. The BizFlow Competency Center (BCC) provides full engagement management, continuous support, and continuous process improvement services to ensure the overall success of your operations. Customers interested in Operations and Maintenance (O&M) for their BizFlow-based applications can work directly with BizFlow to ensure your ongoing operations. Contact us to learn more and schedule a demonstration.
Team Members
Process
Designer
Design and build process models, workflow distribution logic (routing, escalations, deadlines, etc), forms (layouts, fields, data models, bindings, validations), user interfaces (screens, menus, queues), and reports, then deploy through development, UAT, and production environments
System
Administrator
Install and configure software, enable LDAP import and Active Directory, configure user and user groups, troubleshoot, and manage disaster recovery
Solution
Architect
Leverage all BPM product out-of-the-box functionality, articulate and define integration approach, simplify and standardize user experience, enable reuse across other applications, ensure proper hardware and networks are in place to support load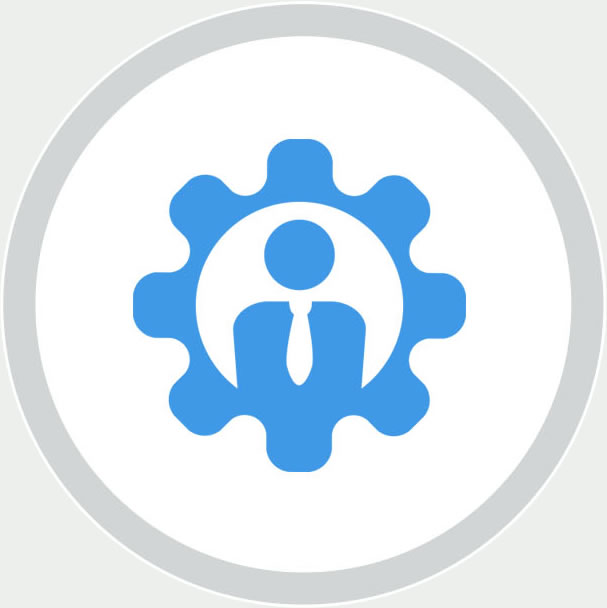 Project
Manager
Take charge of delivery methodology (Agile vs Waterfall), align with scope, create timelines, document assumptions, constraints and dependencies, track resources, issues, risks, and deliverables, and manage scope
Effective and efficient implementations are the result of highly competent team members knowing and executing their respective roles and responsibilities. As a result, BizFlow has created training programs covering methodology, product capabilities, and solution management. Methodology training covers SIPOC, process charters, and requirements documentation exercises. Product training covers process modeling, rules management, forms design, UI/UX configuration, reporting, and system administration. Solution management covers user training and continuous process improvement.
We recommend all team members receive training. Core members include Business Analyst, Developer, System Administrator, and Project Manager. Other team members that can benefit from training are Master Black Belts and Scrum Masters. We have learned the more team members (and stakeholders) know about BPM practices generally and BizFlow BPM Suite capabilities specifically the more effective they are at leading innovation, gleaning requirements, and implementing solutions. Contact us to learn more and schedule a demonstration.
Team Members
Project
Manager
Take charge of delivery methodology (Agile vs Waterfall), align with scope, create timelines, document assumptions, constraints and dependencies, track resources, issues, risks, and deliverables, and manage scope
Business
Analyst
Align objectives, analyze, refine , and document challenges, requirements, costs, benefits, and use cases, guide scope, create manuals, and move the solution through development, testing and production
Process
Designer
Design and build process models, workflow distribution logic (routing, escalations, deadlines, etc), forms (layouts, fields, data models, bindings, validations), user interfaces (screens, menus, queues), and reports, then deploy through development, UAT, and production environments
Solution
Architect
Leverage all BPM product out-of-the-box functionality, articulate and define integration approach, simplify and standardize user experience, enable reuse across other applications, ensure proper hardware and networks are in place to support load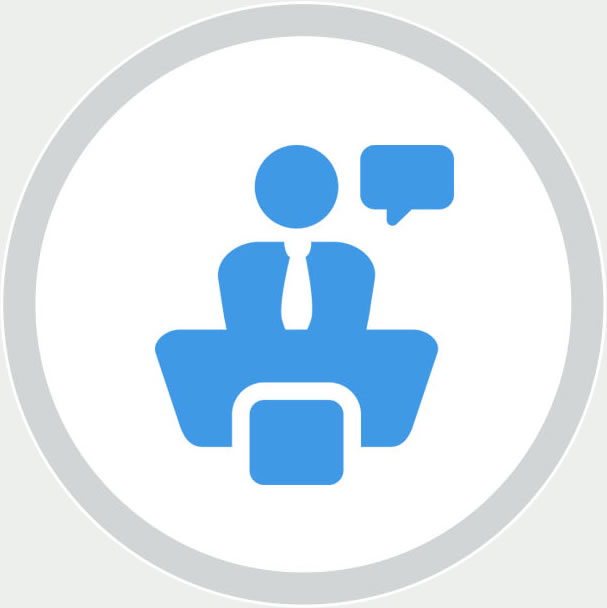 System
Administrator
Install and configure software, enable LDAP import and Active Directory, configure user and user groups, troubleshoot, and manage disaster recovery