Leaders in Business Transformation
Since 1998, BizFlow Corp. has partnered with customers to streamline, standardize, and automate operations. These business transformation efforts have enabled customers to create new target operating models and the business applications supporting them. Through close customer collaboration and dedicated market research we also created the BizFlow Business Process Management (BPM) Suite (BPMS). As an Intelligent BPMS (iBPMS), BizFlow has now been used by hundreds of customers worldwide to rapidly design, develop, and deploy solutions automating such areas as action tracking, claims, customer service, eligibility and enrollment, grant management, HR on-boarding, loan origination, provider network management, tasking, and workforce development.
Today, our goal remains the same: help customers approach system modernization and digital transformation through a deliberate methodology that rapidly delivers cost-effective solutions.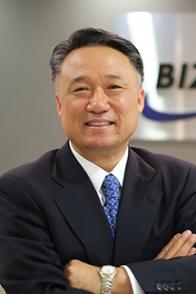 Chairman and CEO
Jae Ahn brings nearly three decades of experience in technology businesses and front-line understanding of business process management to the leadership helm of BizFlow, a strategic technology company in Falls Church, Virginia.
Director
Mr. Frederick Pang is semi-retired. He is a volunteer Director on the Board of the Pentagon Federal Credit Union (PFCU), a Volunteer Direction on the Board of the PFCU Foundation, and a senior advisor to a number of companies in the private sector. Until October 2005, he was the President and founder of ViStar Corporation. ViStar provided professional services to the Federal Government.